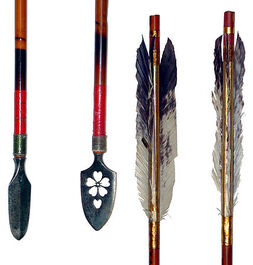 The Divine Arrow Windmill is a magical ritual in the Akutagawa Kaden scroll where arrows are placed in a circle on a mirror connected by thread, allowing the image of the shinobi to be buried below ground where it will stay hidden until the shinobi has completed his mission.
Ad blocker interference detected!
Wikia is a free-to-use site that makes money from advertising. We have a modified experience for viewers using ad blockers

Wikia is not accessible if you've made further modifications. Remove the custom ad blocker rule(s) and the page will load as expected.